A little thank you!
Disclosure: This post may contain affiliate links. At no extra cost to you, I may be compensated for purchases made via these links; thank you for your support of this blog.
Shutterfly was kind enough to send me a code this week for 10 free photo cards, so I decided to create thank you cards, using a photo from our honeymoon. These will be sent to our family and friends who were generous enough to help us make this trip happen.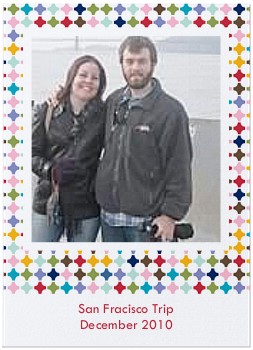 Colorful Palette 5×7 folded card
Unique party invitations and announcements by Shutterfly.